Brekhus Tile & Stone has another Denver landmark in the books– the 
Civic Center Transit Station
. It took a skilled team of Brekhus installers, drafters, and supervisors to complete this challenging endeavor. The 15,000 square foot tile project transformed the once bland station into a beautiful modern hub. It is as much urban art as it is a functional facility for all of Denver's daily commuters.
The Product & Installation
Material for one of the city's most trafficked streets needs to withstand heavy usage while maintaining that urban look. 
Crossville
 had the perfect tiles for the job. 
Shades by Crossville
 created the sleek floor pattern while all of the exterior tiles came out of the 
Florim Outdoor Collection
. This 11,000 square foot interior and exterior floor will be enduring for years to come.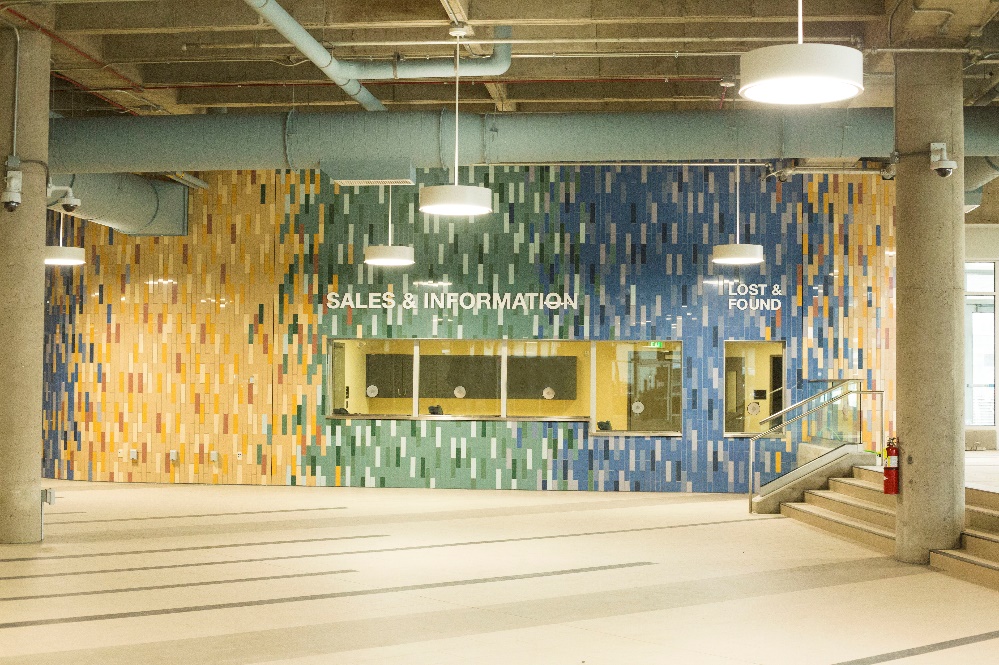 RTD Main Terminal Wall
The abstract 4,000 square foot wall tile is unquestionably the main feature. Not only is it in the main ticketing area, it also highlights the terminal, stairwells, and the elevator. What looks like a random design is more of a flowing pattern. Our Brekhus team created a strategic plan to professionally execute the complex installation. Supplemented by the 
Crossville's Cross-Colors Collection
, the three colors have four different blending shades to help allude the flowing scheme.
The Designing & Planning
Before the 16 months of construction could begin, the designing had to come first. 
Perkins Eastman
 designed the revival of this 30+ year old station in association with 
Short Elliott Hendrickson Inc.
 The primary idea was to strengthen the area's transit ridership experience. While at the same time, creating a series of safe and iconic public spaces that add lasting value for the surrounding plaza.
Another important aspect to this design was the concept of visibility. Standing on the corner of Colfax and Lincoln, commuters can now see straight through the station and across to the 16th Street Mall. With the new visibility, the hub will be much easier to maintain.
About the Civic Center Station
The Civic Center Station serves as one of RTD's busiest regional bus transit centers. With eighteen routes, they serve an average of 15,000 passengers a day. Providing a turnaround point for the 
16th Street Free Mall Ride
, it is the location of the Civic Center Plaza – an integral part of the downtown landscape.
On Sunday, December 18th, 2017, 
Civic Center Transit Station
 opened to the public. The station revitalization was a joint consensus between the 
City of Denver
, the 
Downtown Denver Partnership, Inc
., and the 
Regional Transportation District (RTD).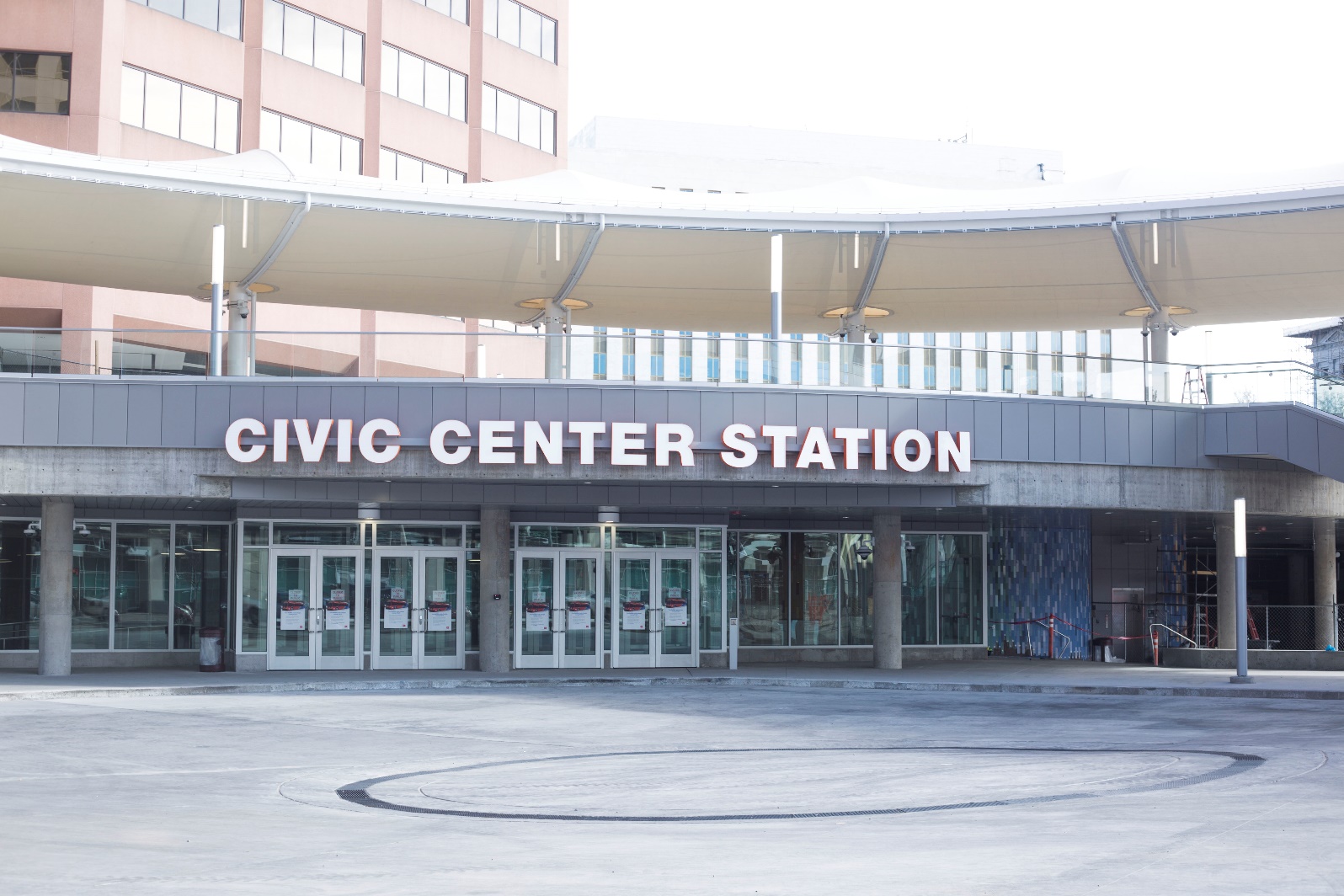 The Civic Center Station holds similar qualities to the renovated 
Union Station
, which Brekhus restored back in 2014. Read about that 
marble restoration here
.