Brekhus: Marble Altar Railing at the Carmelite Monastery
---
By Lu Aguilar - May 6, 2020
In January of this year renovations at the Carmelite Monastery kicked-off what would become a complete remodel of the monastery's chapel.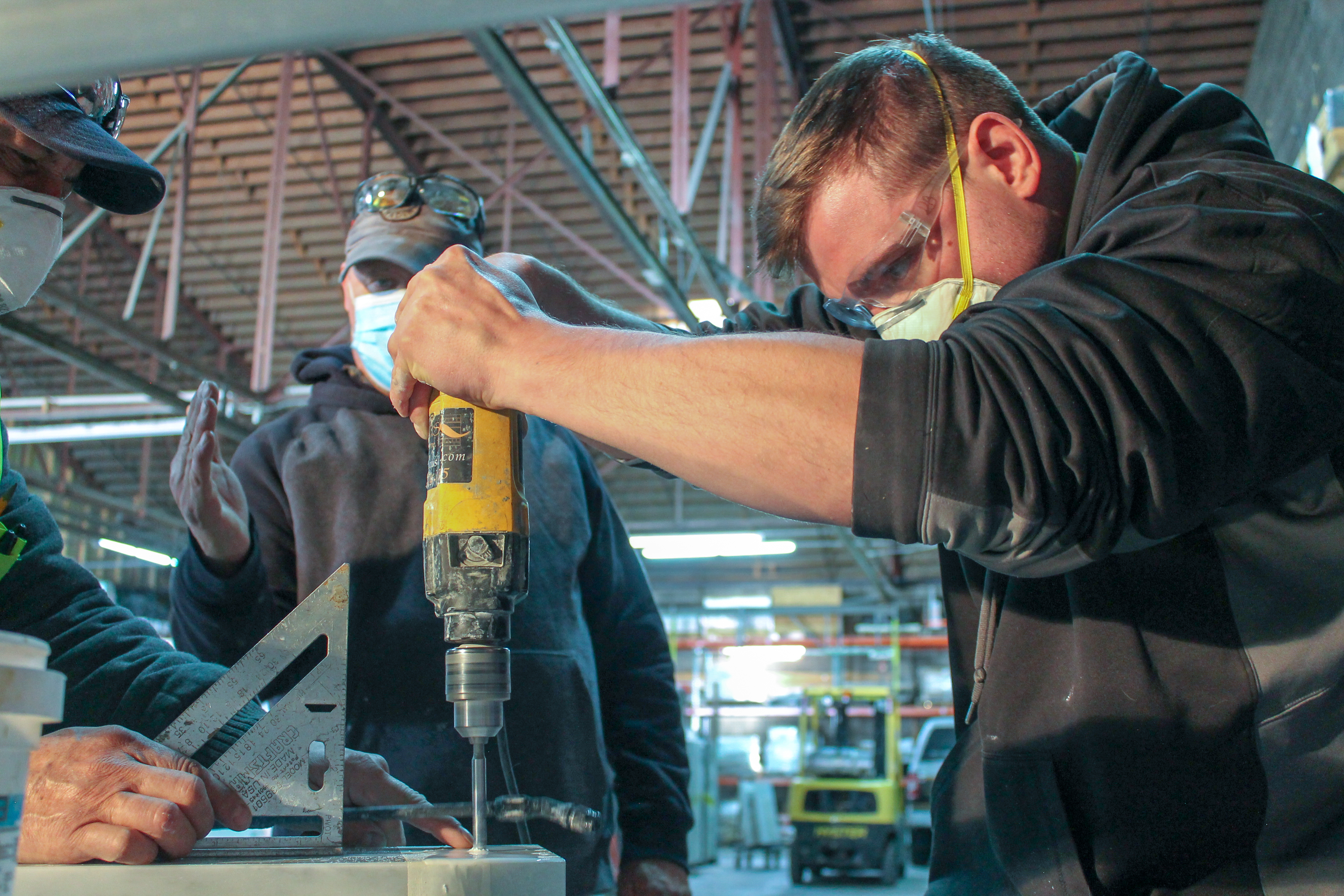 Our team has been onsite since the initial stages to take down the old altar in order to make way for the new and renovated altar space.
One of those key spaces is the altar railing that stands at the forefront of the altar's steps. Our crew of professionals took on the challenge and built the impressive marble rail that stands today.
The process involved a combined 36 pieces of Italian-made Bianco Carrara marble.
Check out below the various stages of the installation process and be sure to watch the video to watch it all come together.
1.) Each piece was carefully measured and marked in order to facilitate a precise installation.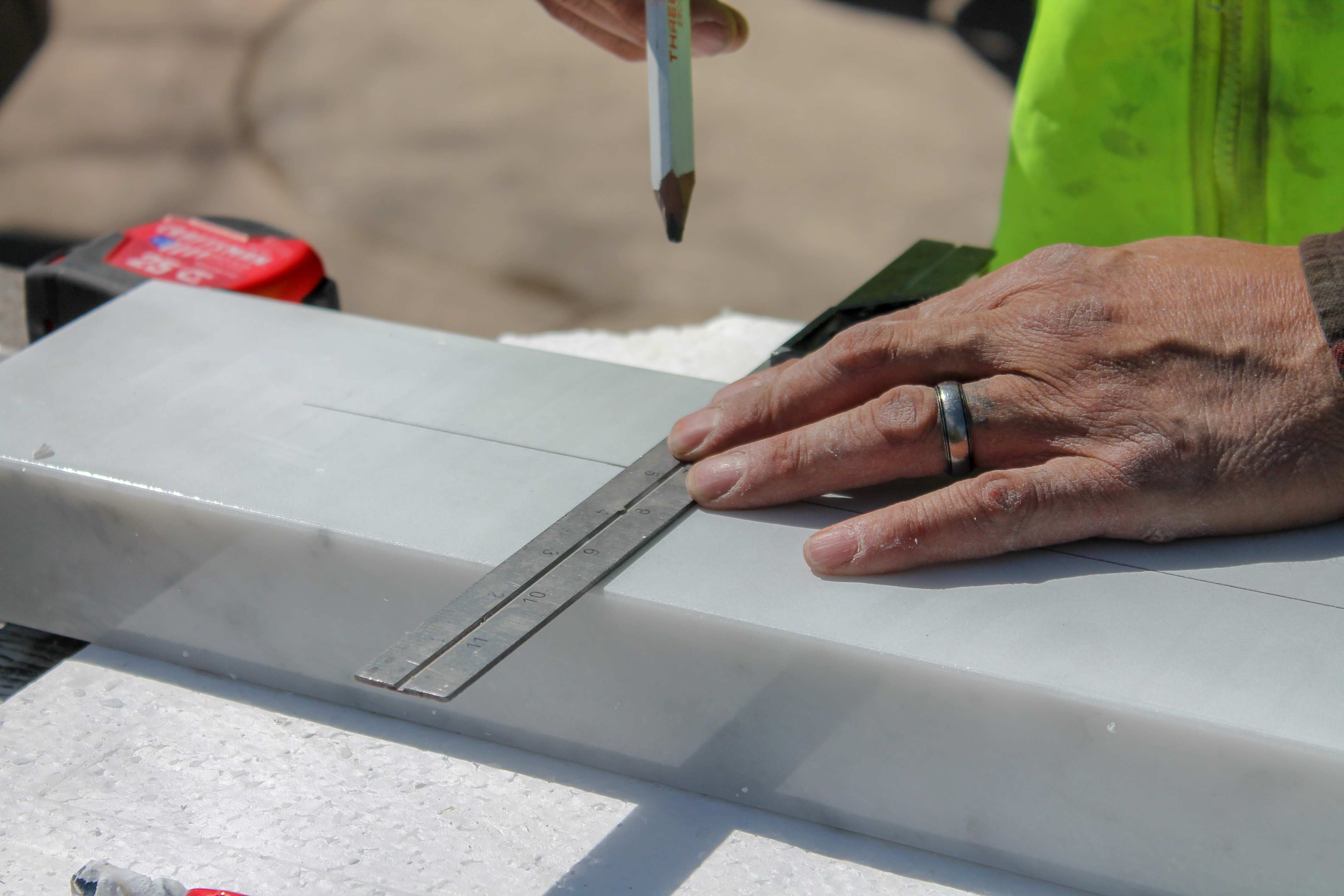 2.) Each stone was laid out and inspected.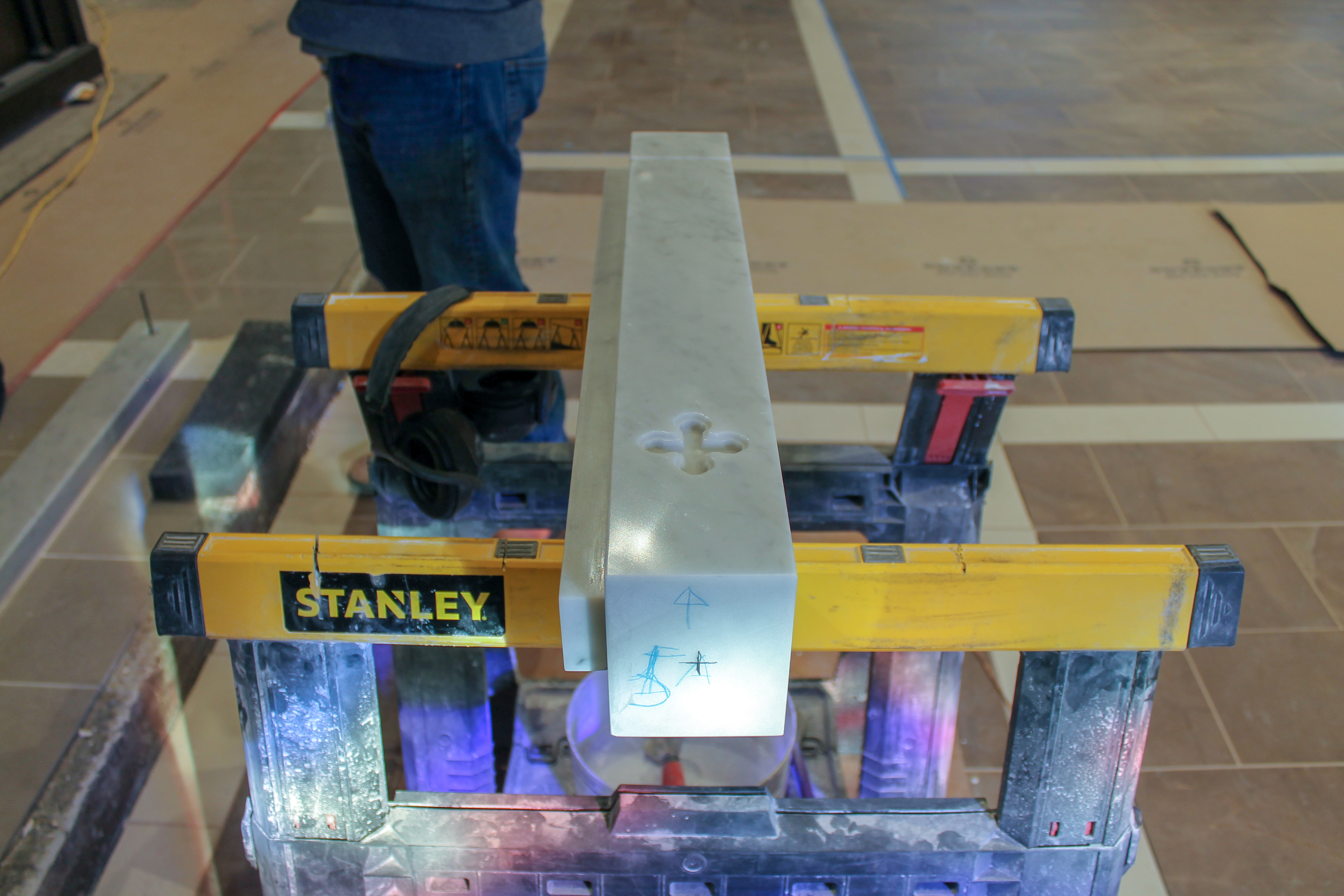 3.) Since some of the pieces were over 200 lbs. each, working as a team was essential.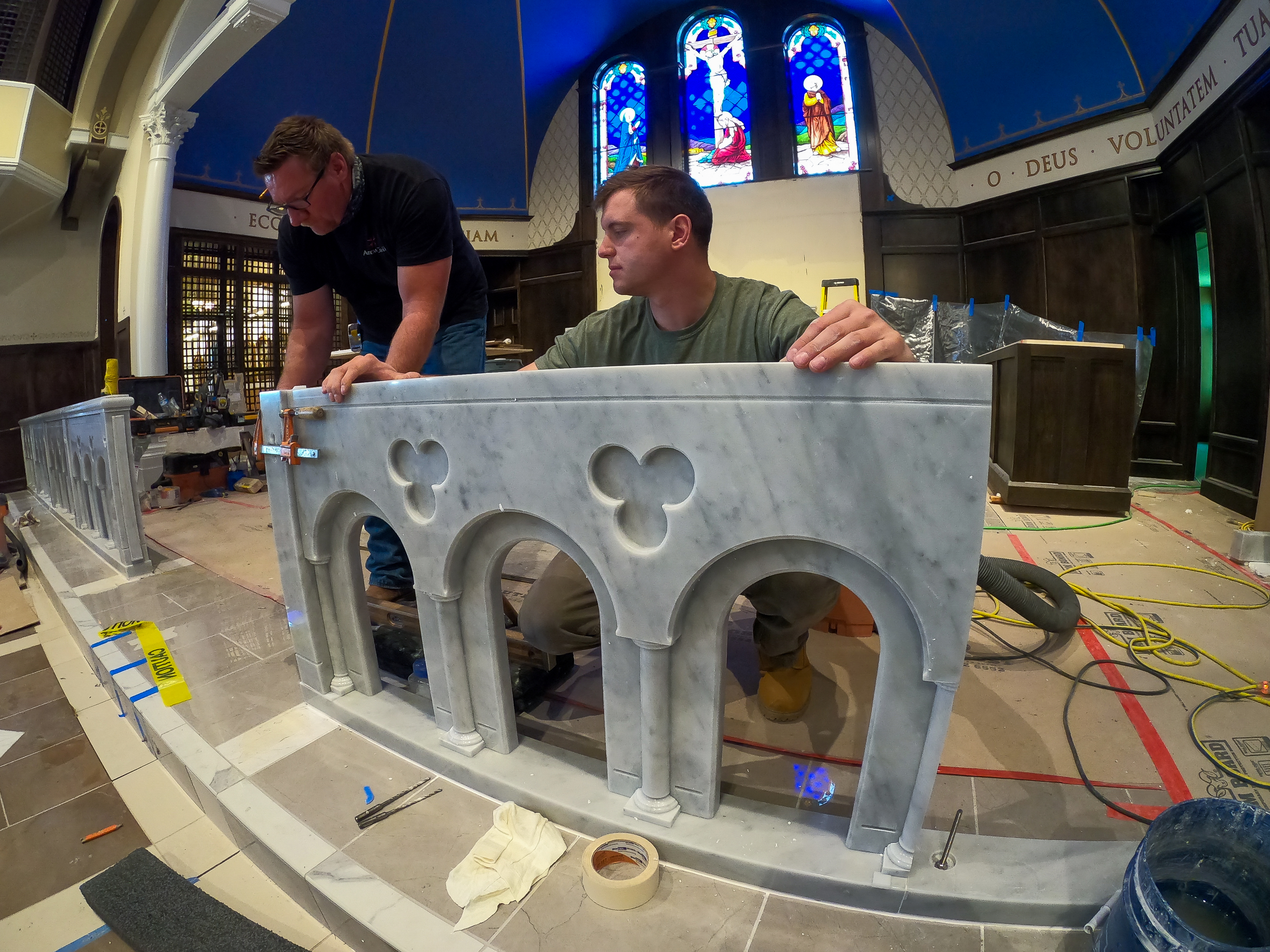 4.) Both sides of the rail were frequently measured for proper alignment, level, and height.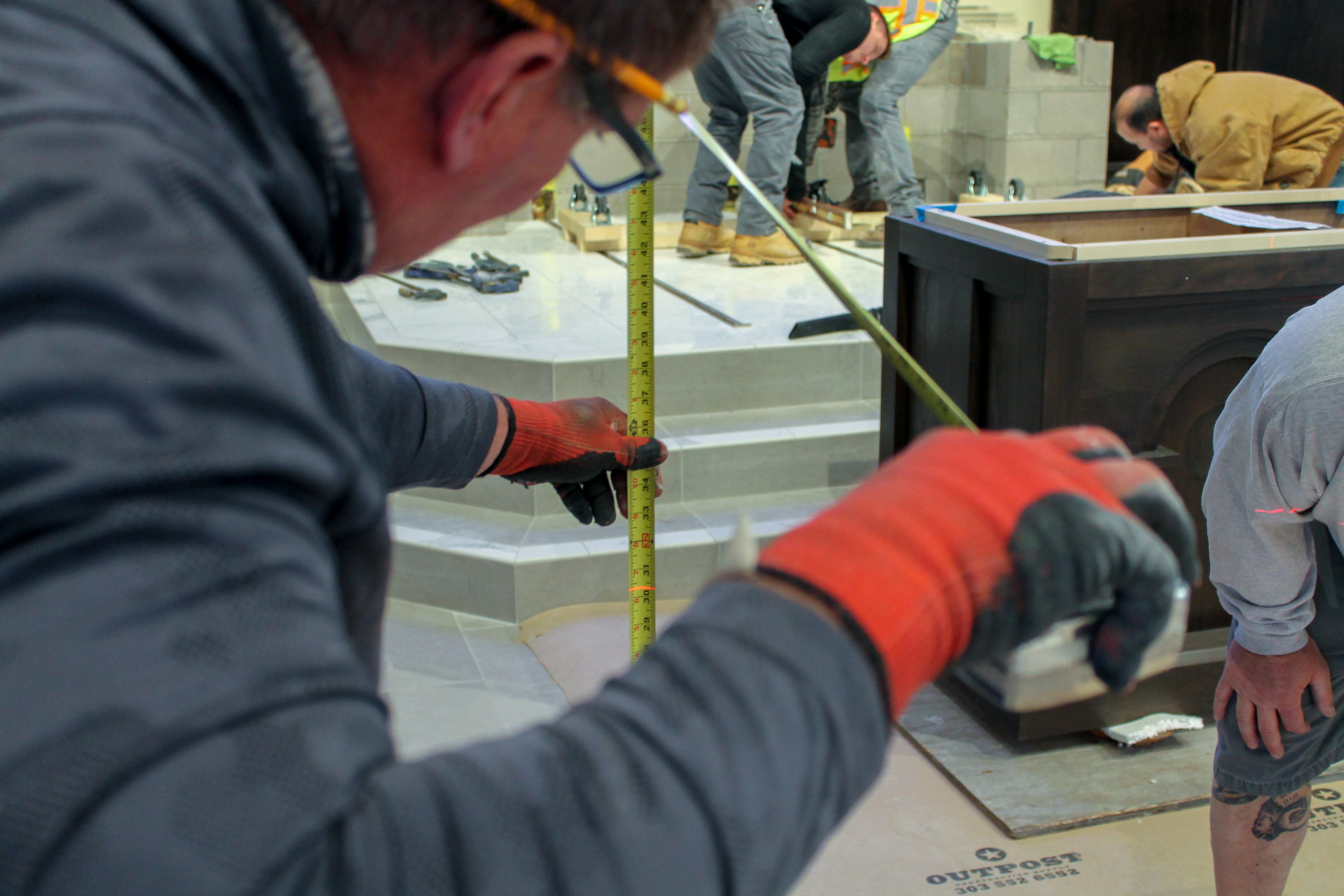 5.) The measures taken to ensure each piece anchored correctly to the floor were extensive.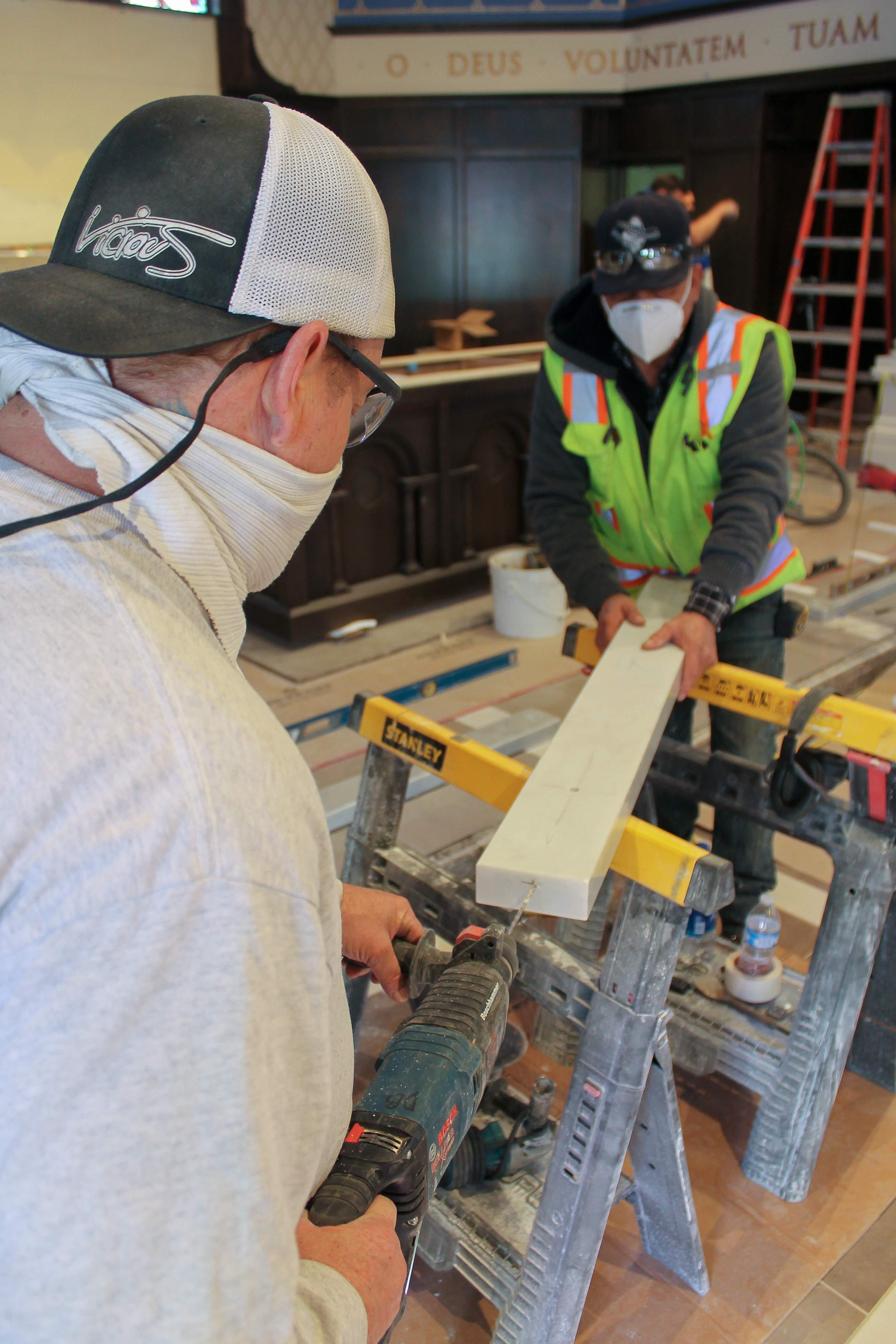 6.) The assembly process was taken one piece at a time to ensure a proper fit for the next stone.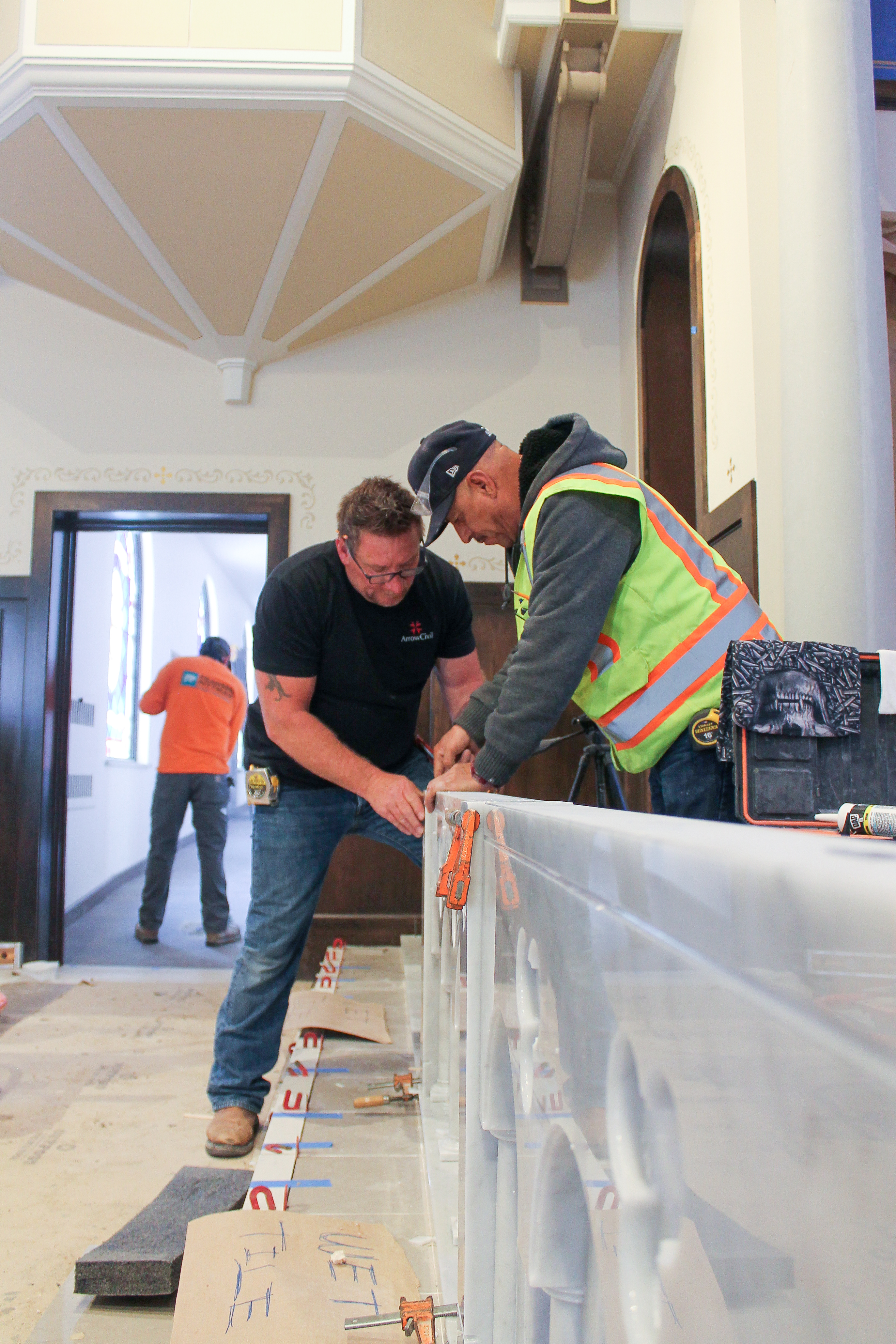 7.) And now click the clip below to see how the altar railing came together!
#    #    #
About Brekhus Tile & Stone
Brekhus Tile & Stone is a family-owned tile and stone installation contractor based in Denver, Colorado. Founded in 1999, Brekhus excels at complex, custom, high-end stone and tile installation projects that present technical challenges.
Contact: 303-494-9255 | 860 S Jason St. Denver, CO 80223
Go Back