Paver work near Denver Center for the Performing Arts Continues to Take Shape
---
By Lu Aguilar - April 1, 2020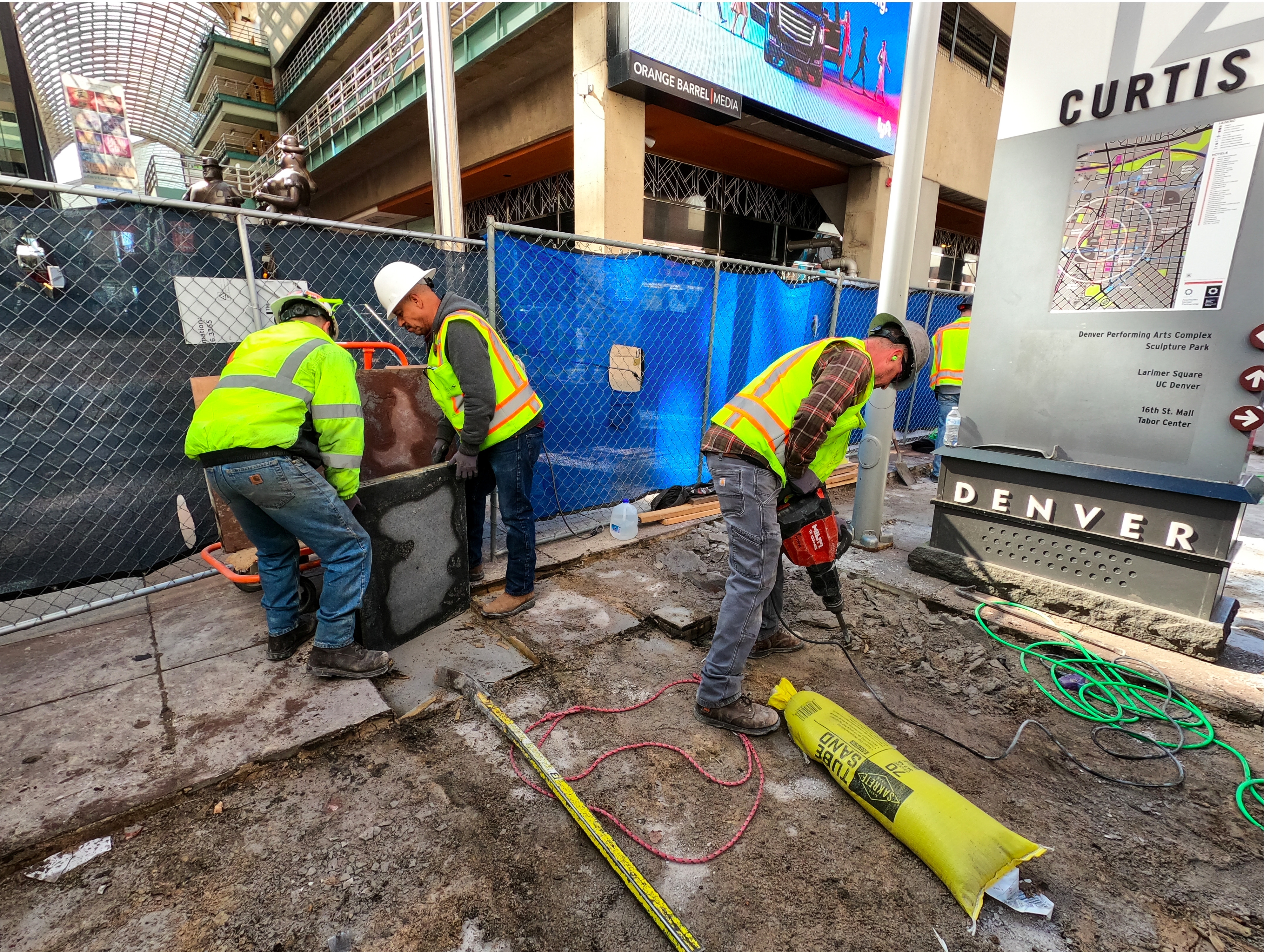 A portion of the sidewalk at the corner of 14th and Curtis near the Denver Center for the Performing Arts is as an active jobsite as Brekhus begins

resurfacing and waterproofing

project.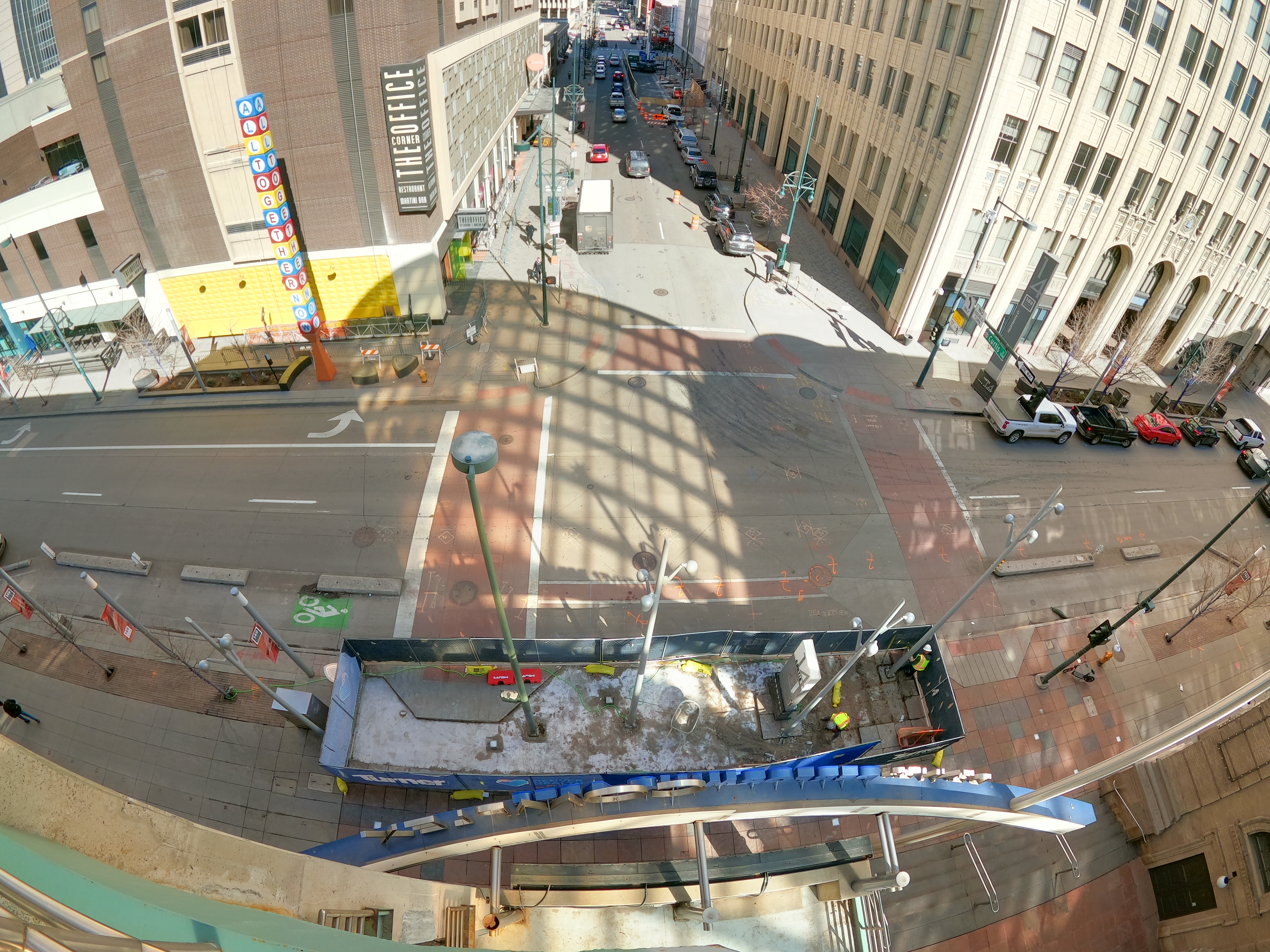 Corner of 14th and Curtis



Inside the closed fence is an area where over 100 stone pavers ranging from 100-170 lbs and varying in sizes once made up the street corner sidewalk.

Each paver that was removed is going to be reused and returned back to it's original spot on the sidewalk once the resurfacing and waterproofing is complete.

One by one each stone was numbered and marked to log it's location on the sidewalk.



The Brekhus team had to take each paver to a storage site located in the DCPA parking garage, a process that saw the team walk across most of the DCPA terrace numerous times.


Check out the video above to see the paver removal process!
#    #    #
About Brekhus Tile & Stone
Brekhus Tile & Stone is a family-owned tile and stone installation contractor based in Denver, Colorado. Founded in 1999, Brekhus excels at complex, custom, high-end stone and tile installation projects that present technical challenges.
Contact: 303-494-9255 | 860 S Jason St. Denver, CO 80223
Go Back