Loading and delivering 6.8 tons of stone
---
By Lu Aguilar - March 16, 2020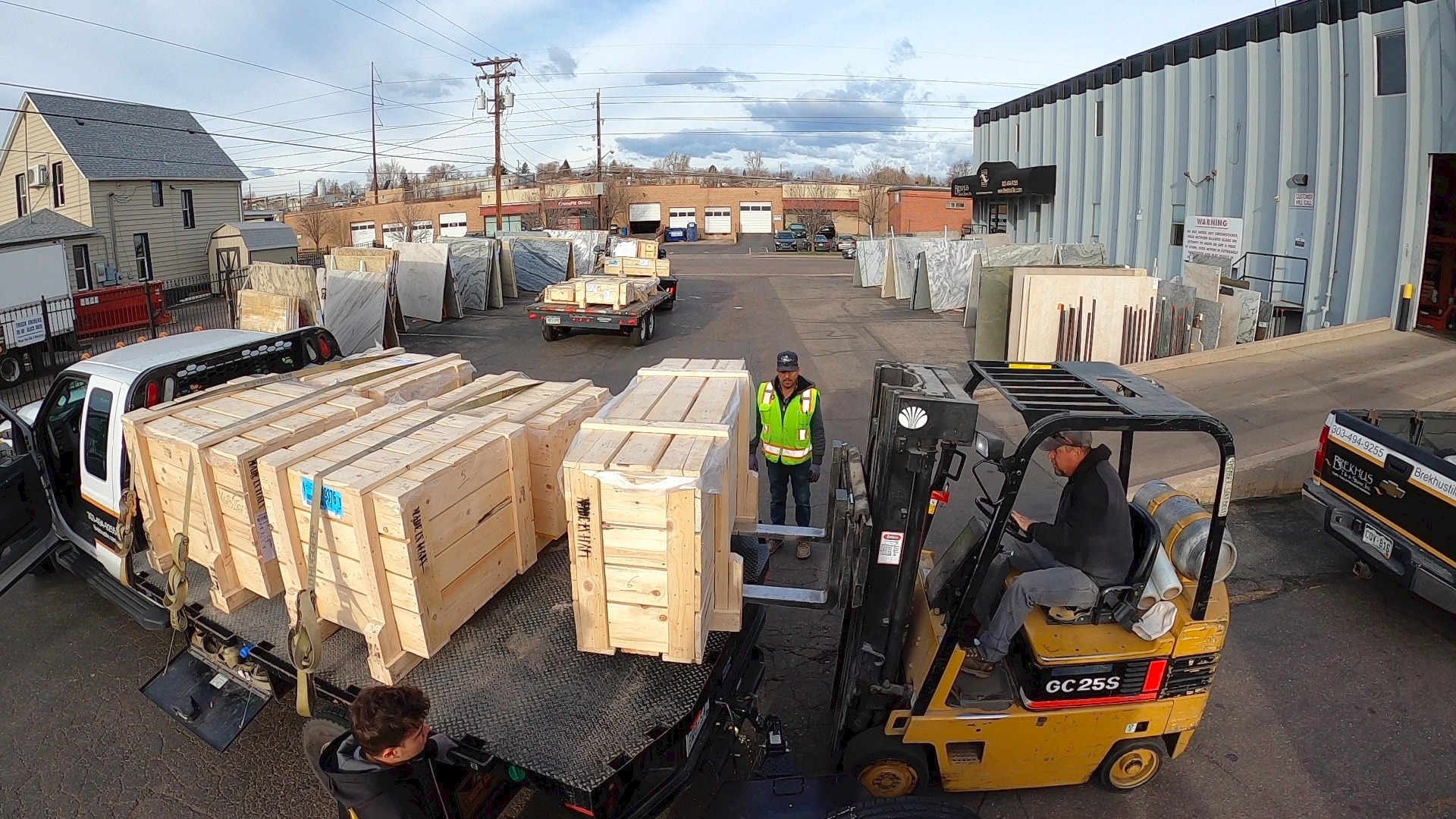 Scheduled to start later this month, the altar remodel at the Littleton Carmelite Monastery Chapel in Littleton, Colorado will present unique material-handling challenges.

What kind of challenges you might ask?

First off, the combined weight of all the stones that will be used for the remodel is a whopping 6.8 tons and believe it or not those 6.8 tons of material fit in 12 wooden crates. A fact that o

nly further highlights just how heavy some of the individual pieces are.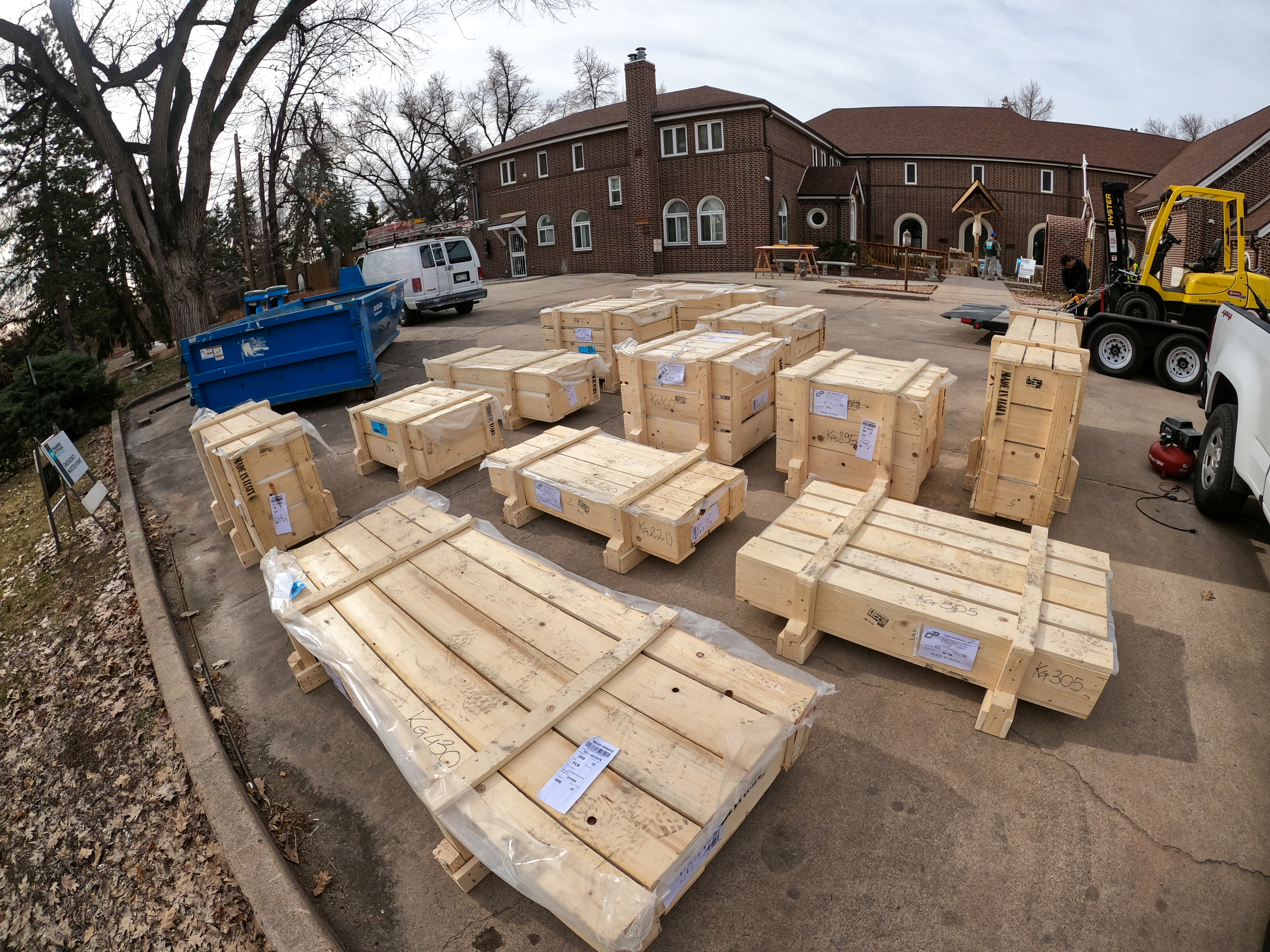 Crates of custom stone that will be used in the remodeling of the chapel's altar.
Another distinct challenge our install team will face is the handling of awkwardly-shaped stones once inside the chapel. Special scaffolding will be set-up and prepared in order to move the stones safely.

The stones will ultimately make up a beautiful stage, a large table, and other custom details and finishes.

To see how the delivery of these crates took place - be sure to watch the video below!



Stay tuned for more on this project, as we will be sharing before and after content.
#    #    #
About Brekhus Tile & Stone
Brekhus Tile & Stone is a family-owned tile and stone installation contractor based in Denver, Colorado. Founded in 1999, Brekhus excels at complex, custom, high-end stone and tile installation projects that present technical challenges.
Contact: 303-494-9255 | 860 S Jason St. Denver, CO 80223
Go Back