Custom Bathroom Installation
---
By Lu Aguilar - February 25, 2020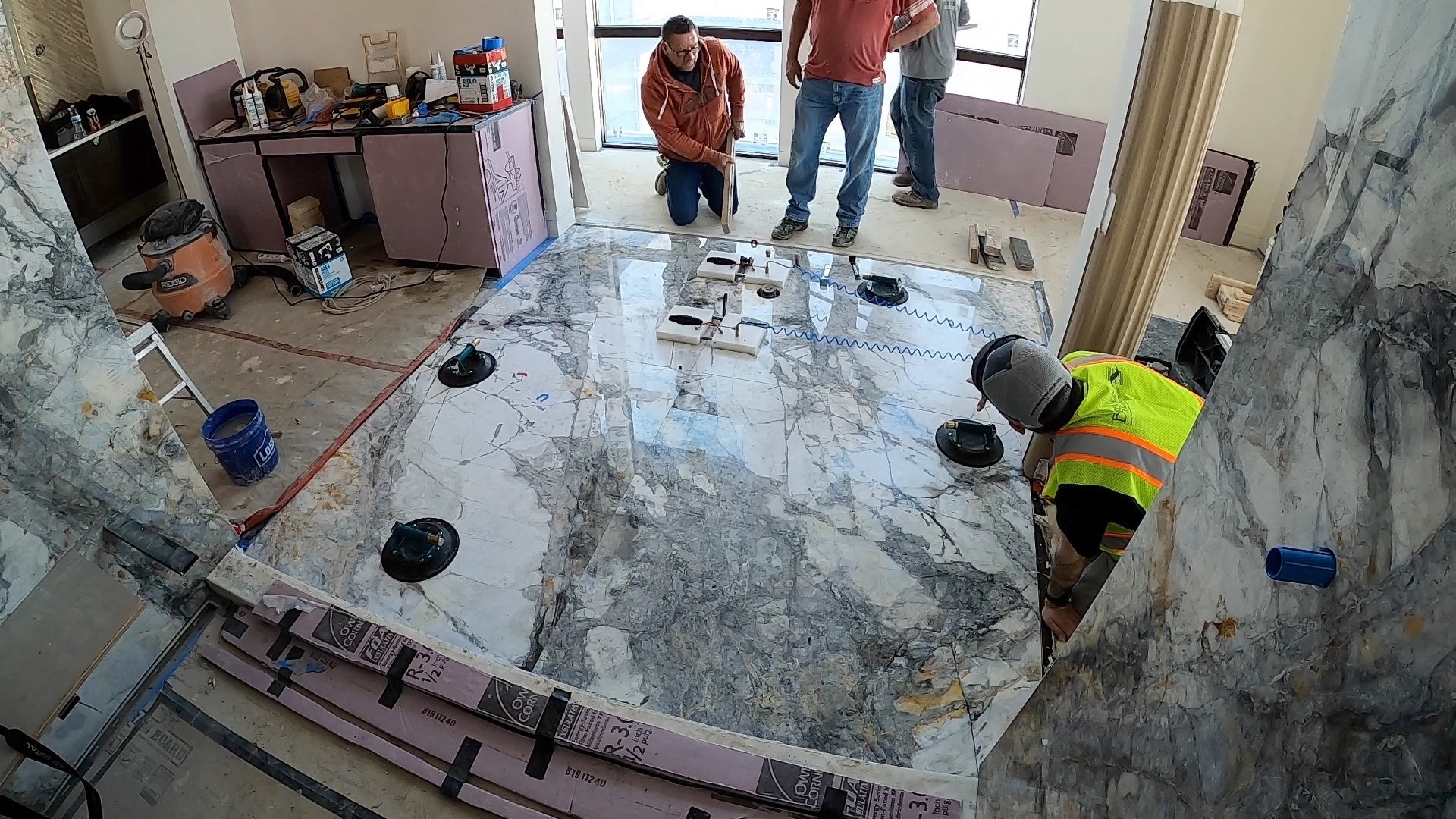 A couple weeks ago we brought you a video of our team using a 110-ton crane to load in the material and stone needed for a custom installation.

Now, we bring you a first-hand view on how the installation went down for this one of a kind project.
Here are a few aspects that helped make this job a success:
1. It took a team of dedicated pros to get the job done. Mike, Bret, Tim, Mark, Pat, Drew and Aaron all pitched in to make this a Quality, Timely, and Professional
 Installation.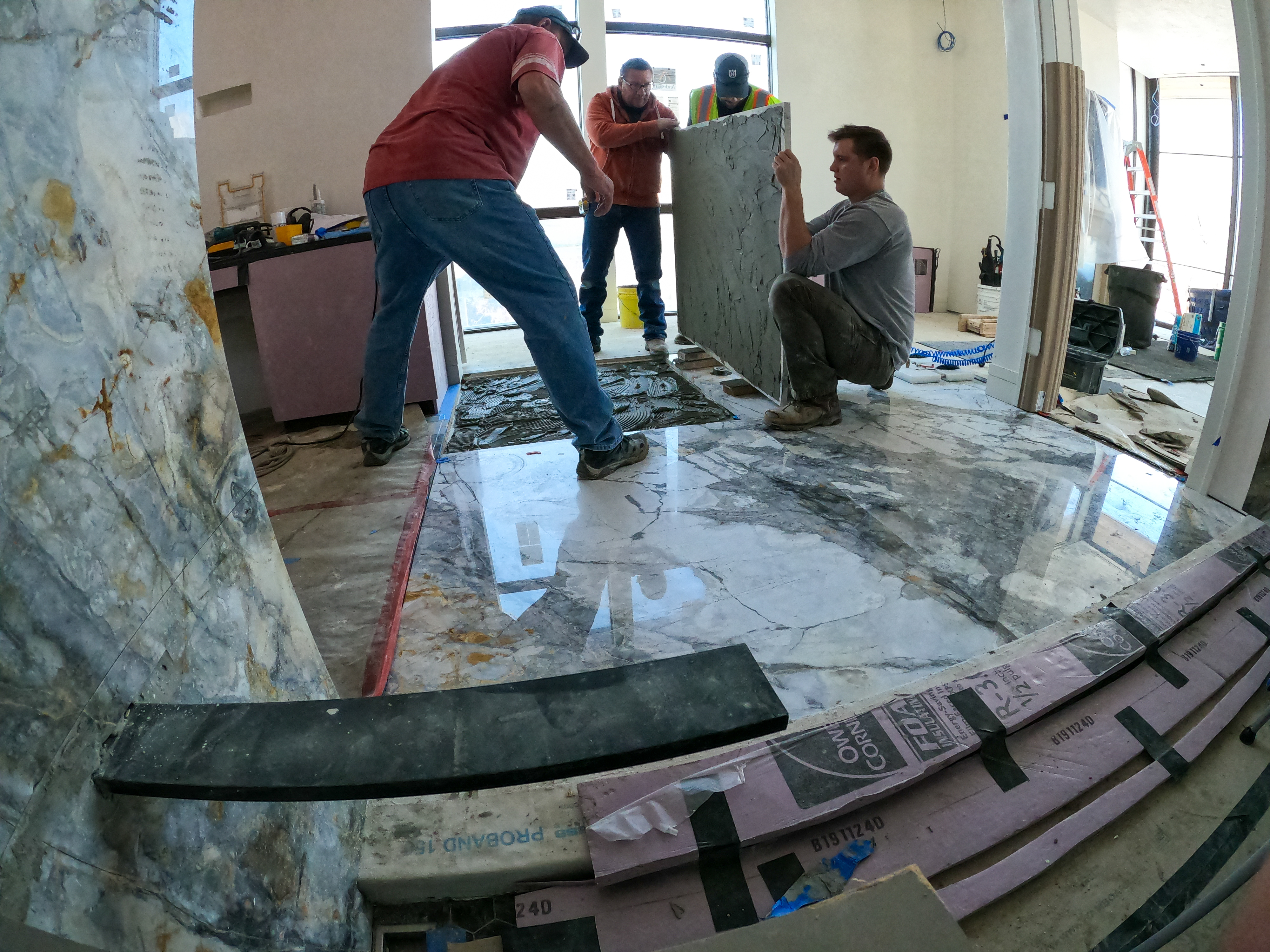 2. Having the right tools for the job. From the crane down to the suction cups that help move the stone. Brekhus is a company equipped with the tools needed to get the job done.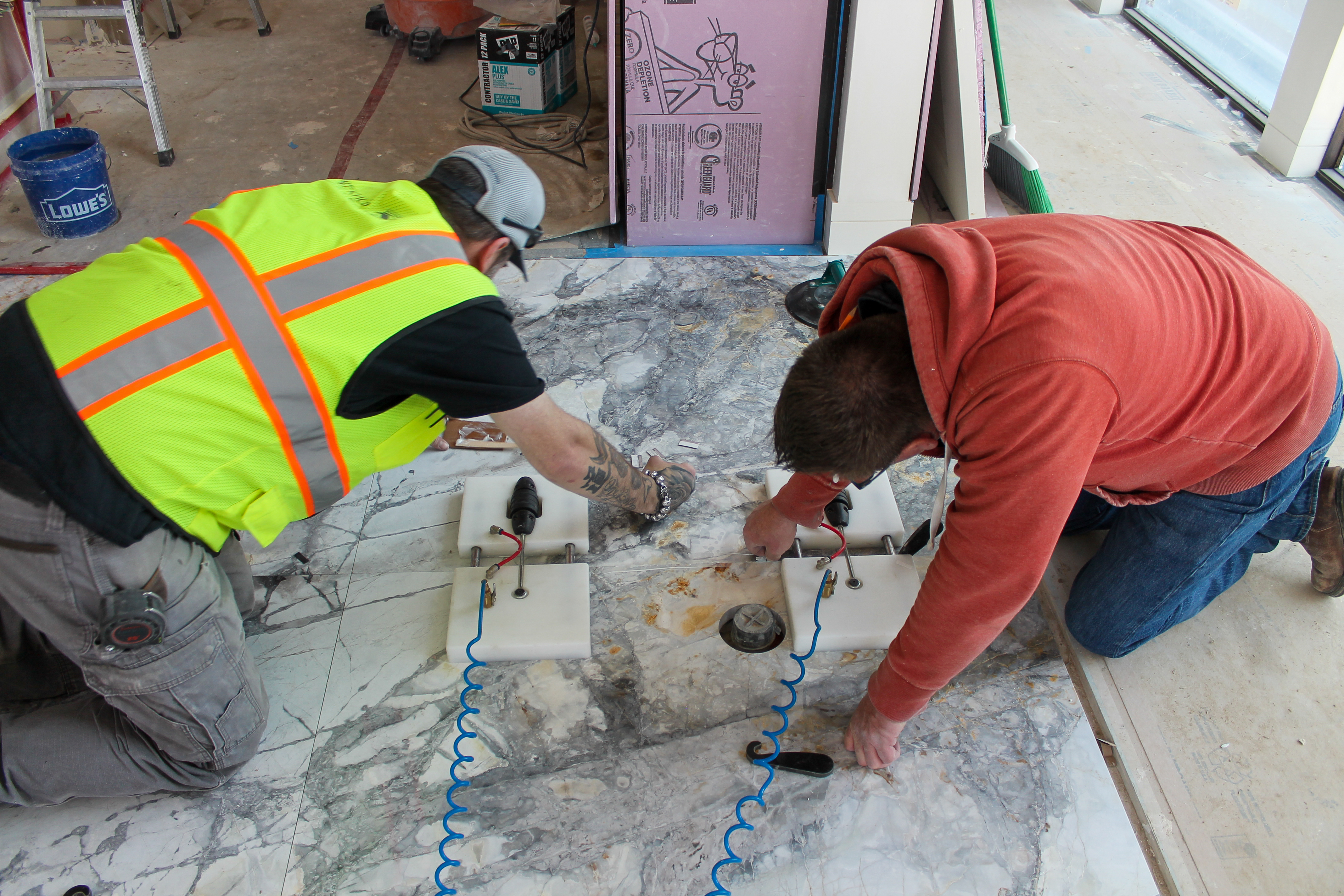 3. Communication. In order to deliver the finished product to the client's specifications, the Brekhus team had to communicate each detail of the project with numerous staff members to ensure the desired outcome was met.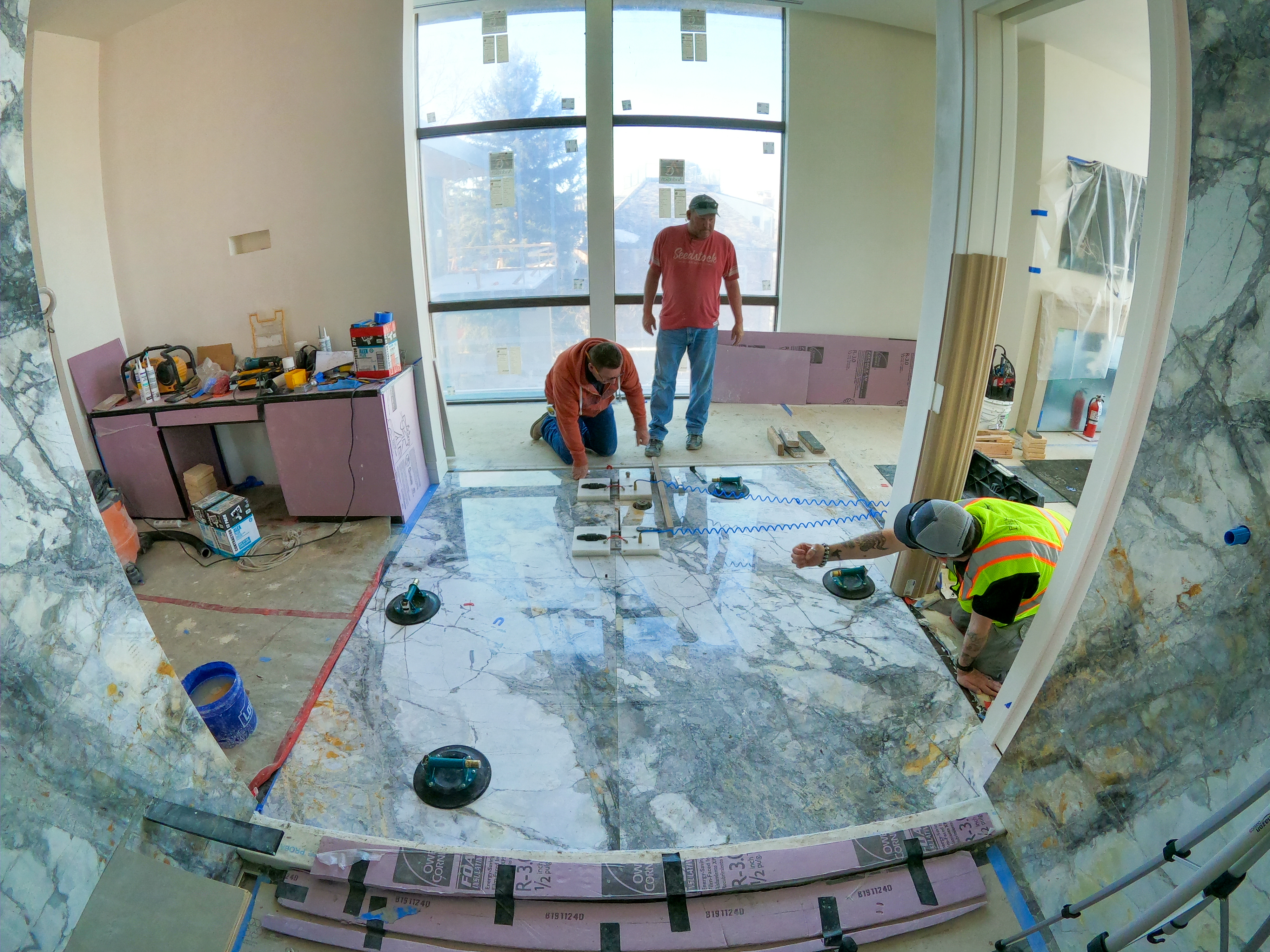 #    #    #
About Brekhus Tile & Stone
Brekhus Tile & Stone is a family-owned tile and stone installation contractor based in Denver, Colorado. Founded in 1999, Brekhus excels at complex, custom, high-end stone and tile installation projects that present technical challenges.
Contact: 303-494-9255 | 860 S Jason St. Denver, CO 80223
Go Back