Brekhus: Crane Assisted Material Handling
---
By Lu Aguilar - February 14, 2020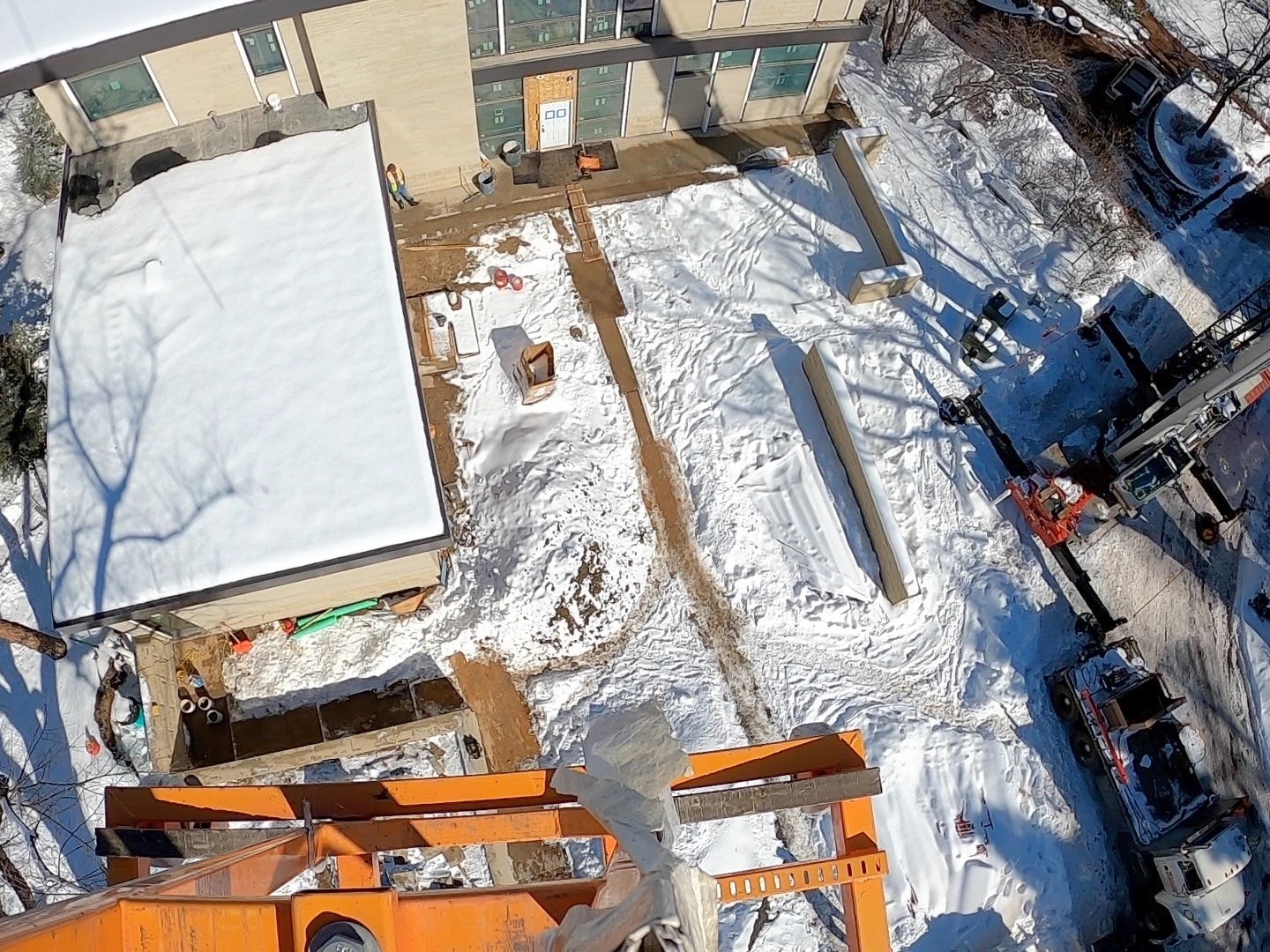 Earlier this week our team of stone experts loaded up four a-frames and delivered them to a worksite where they'll be installing a large new custom shower.

Seems ordinary enough right? They must do that all the time, you might say. Well, yes, but this time it was different.

Waiting for them at the jobsite was a 110 ton crane that was set up earlier that morning.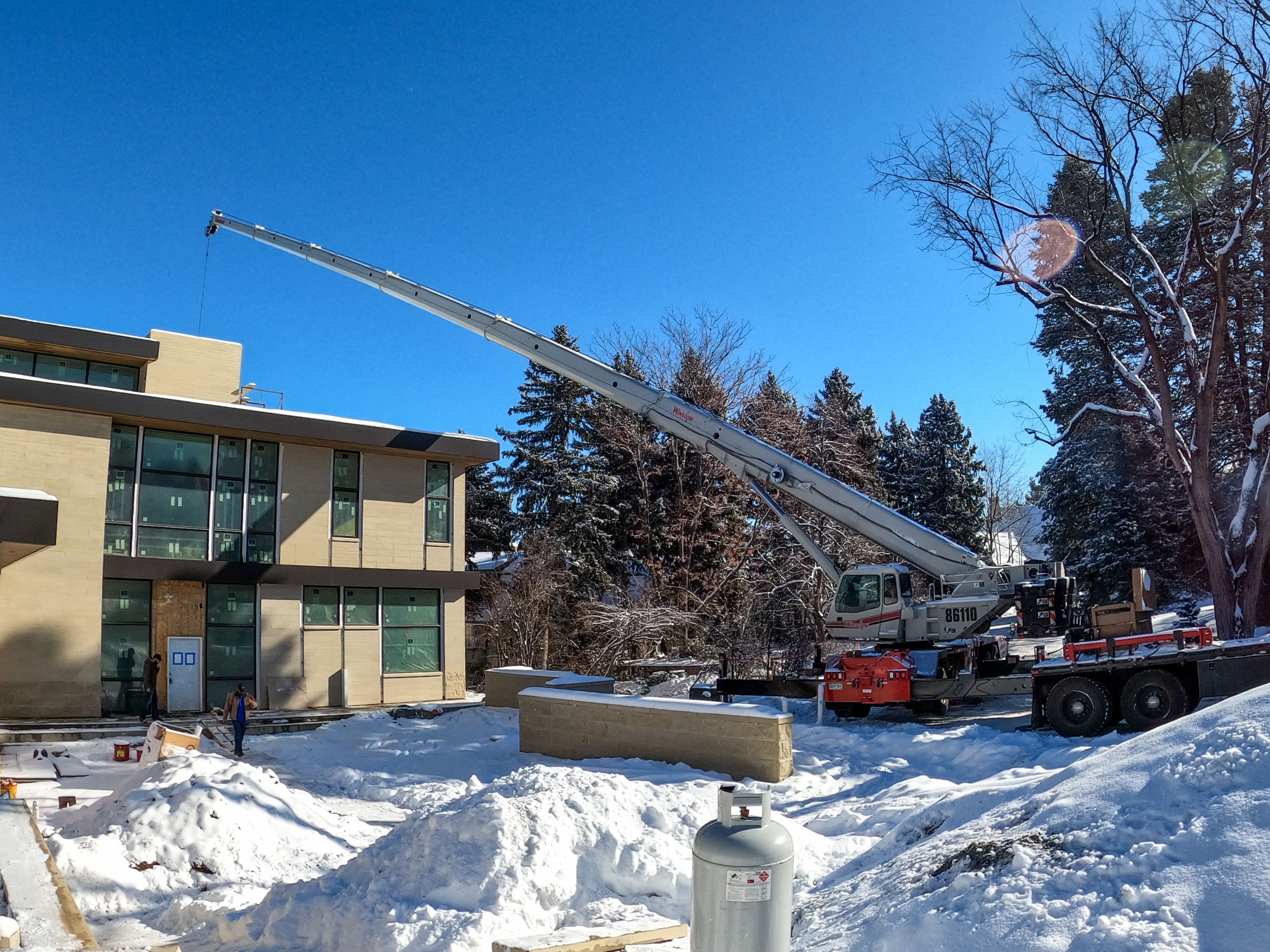 That's the not so ordinary part.

The slabs needed for this project were not only extremely heavy (over 2,300 lbs per a-frame), but also too large to take them up a flight of stairs and through a busy worksite.

In order to safely handle the material and take it to the right place in the home, the a-frames needed to be craned up to a side balcony on the backside of the home to deliver them to the second floor.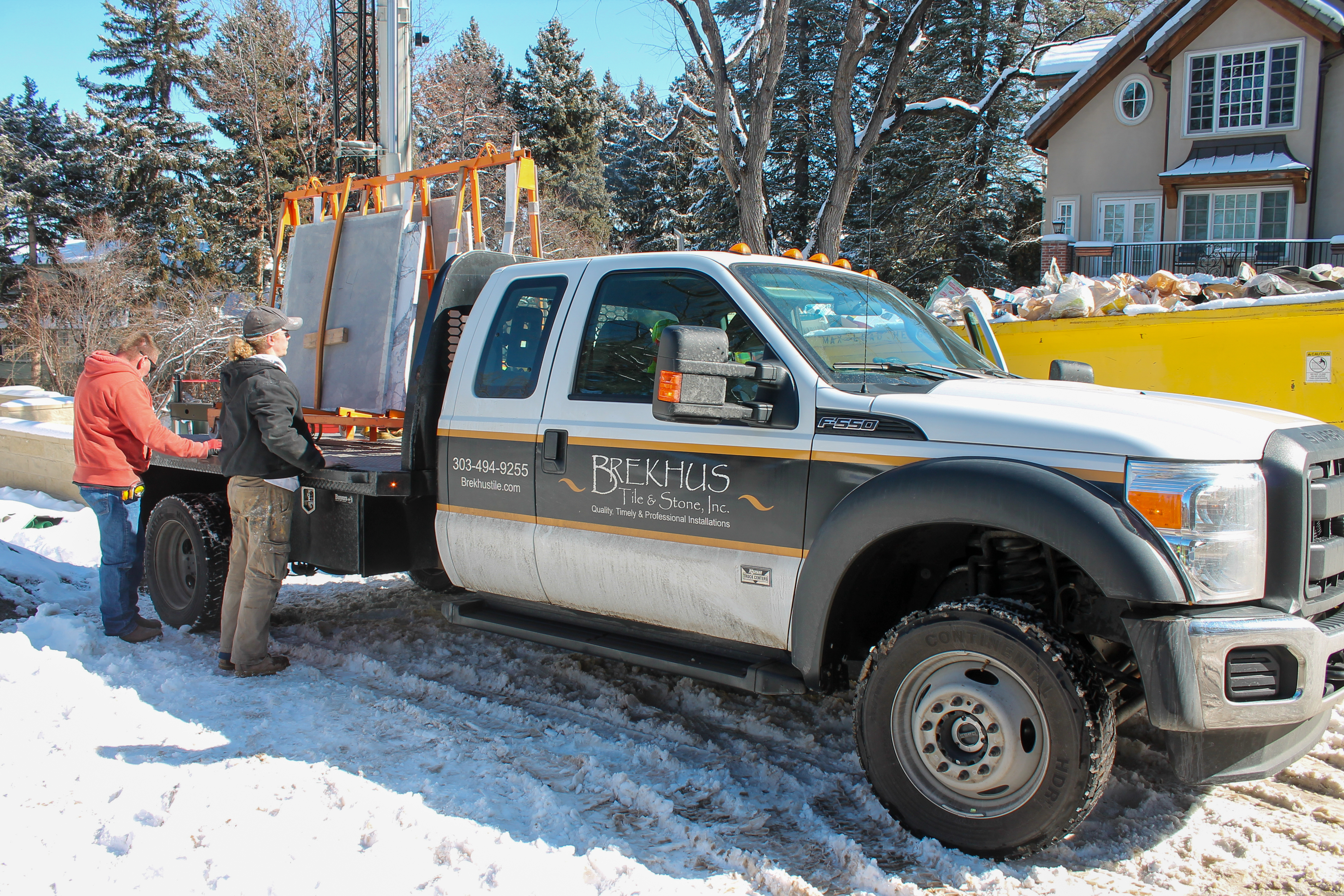 Several hours and four craned a-frames later, the team had the material set up inside and were ready to get on with the installation part of the project which is taking place next week.
Check out the clip below to see the process for yourself!
#    #    #
About Brekhus Tile & Stone
Brekhus Tile & Stone is a family-owned tile and stone installation contractor based in Denver, Colorado. Founded in 1999, Brekhus excels at complex, custom, high-end stone and tile installation projects that present technical challenges.

Contact: 303-494-9255 | 860 S Jason St. Denver, CO 80223
Go Back