Top 10 Tiles for Any Project
---
Written by Katie Hinkle | DENVER, CO | March 27th, 2019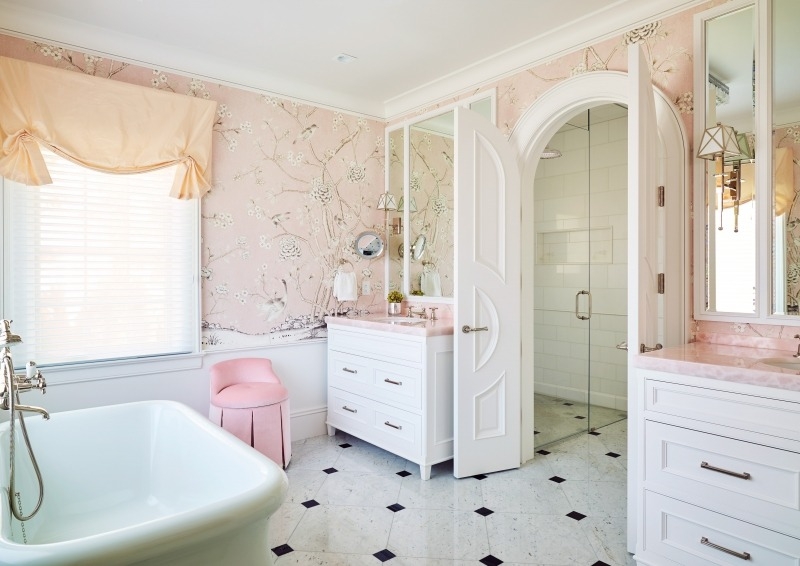 All types of tile are not the same.  This article explains the different types of tiles and the pros and cons of each.
Selecting a floor tile is a big deal and there are some aspects to consider.
The anticipated wear and tear it will endure
The architectural theme of the house
Whether the floor will be heated or not
The color and texture
The budget
To help make the decision easier, here are the 10 most popular types and their pros and cons.

Ceramic Tile is a type of tile that has a wide range of colors, sizes, shapes, finishes, and textures. They are rock and wood textures which are perfect for a cozy themed bathroom and solid color tiles that are great to mosaics. These tiles are very durable, each to maintain, and cost effective. The glazed finish does not absorb water therefore making it a good product for both floors and walls.

 

Terracotta Tile is an old-fashion tile that creates a cozy and homely ambiance. It is made from discrete red and earthy hued clay, so it is very strong. Terracotta is very similar to ceramic but one additional pro is that terracotta does not get as cold as other ceramic tiles. It does require sealing every two years to prevent and protect the tiles form stain and damage.

 

Vinyl Tile are most commonly used in bathrooms. They are easy to install and eco-friendly since it is reusable. Vinyl tiles are less prone to cracks and breaking.
 
Stone Tiles are also becoming very popular.

There are different textures available in the market which includes sandblasted, etched, cleft, and tumbled. Selections of colors range from creams to blues, reds and greens. However, stone tiles require more maintenance in terms of regular cleaning, and this is more expensive than other types of tiles.

Sophisticated and traditional, Marble Tiles, come in a range of sizes and can be highly polished. Marble can be patterned or veined which can add interesting color to any bathroom or kitchen. However, marble tiles are prone to scratches and stains.

 

Granite Tiles are both attractive and durable. Granite is ideal for decorating a rustic themed room. It is resistant to stains and moisture therefore making it perfect for bathrooms. These tiles are very strong but can become slippery when wet.

 

Limestone Tiles have a strong and solid surface which is ideal for a flooring material. With its muted colors, limestone gives a clean and comfortable feel to any room. This tile color only comes in a range of natural tones and shades which can add warmth to any design. Limestone is a porous rock so be sure to seal it well and avoid citrus and vinegar based cleaning agents.

 

Linoleum Floor Tiles are one of the well-suited materials for a bathroom. These tiles repel dust and dirt while retaining its color and texture. They are easy to install and very durable while being low maintenance. Linoleum is remarkably versatile and can complement any decorating style.

 

Glass Tile are very popular because of the increasing number of customization options. The different types, shades, and tints of the glasses attached to the wall will beautifully reflect on the lighting inside any kitchen or bathroom.

 
Slate Tiles are one of the toughest standard natural stone floor materials. It has a built-in rigidity that makes it resistant to cracks, scratches, breaks, and chips. However, slate tiles do have to be sealed against stains on a regular basis depending on the environment it is installed in. If properly maintained these tiles can last for decades.

 

Porcelain Tiles are excellent for bathrooms. Compared to traditional ceramic, porcelain tiles are harder, more durable, scratch resistant, absorbs less water, and is more stain resistant. While porcelain tile falls under the "ceramic family" it is much different. They come in many color and textures that mimic other natural materials such as wood and stone If heat is being installed, porcelain is perfectly suitable for that as well.

 

Keep in mind that what is best for one home, may not be the best for another.
Go Back